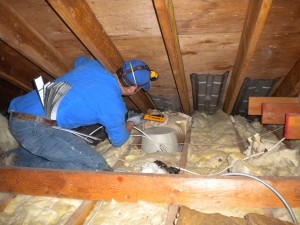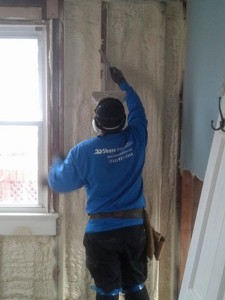 Shore Insulation has been providing quality and dependable insulation services for Monmouth, Middlesex, Ocean Counties, and the greater New Jersey area for over 15 years.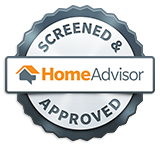 Whether you need home, commercial or even historical building insulation work done, we have a proven track record of professionalism and success. We take the same care and pride in our workmanship as we do when we insulate our own mother's house. We work with Homeowners, Property Owners and Managers to provide quantifiable returns on your insulation and energy efficiency upgrade investments. We encourage homeowners to review our Home Advisor rating and profile for reviews and testimonials to the quality and professionalism of the services we offer.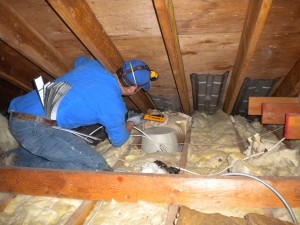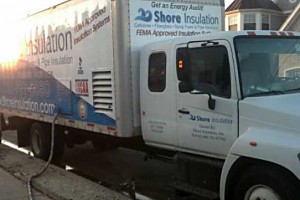 Even as we have grown over the years we remain a small company at heart.
You may direct correspondence, email or phone calls to the owner, Will Cronin, or email the owner personally at: will@shoreinsulation.com and he will be happy to discuss your project and direct you to the team member most able to address your questions. We will address all inquiries with full and complete attention to the best of our abilities and as fast as humanly possible. We appreciate your feedback, input and support.
What our customers have to say...
"THANKS TO YOU – my condo unit stayed TOTALLY DRY after the storm – several other units in my complex had to have carpeting removed due to moisture, since they had the regular old insulation. Everyone has since told me how smart I was to have the foam sprayed. I will tell everyone about this – you guys did a great job!!!!"
Marian Hodavance
"I wanted to write you a quick note to let you know that I was highly impressed with your installation team. 
They were pleasant, hard-working, thorough, and extremely professional.  Also, they were extremely thoughtful and left the home in equal to or better condition (CLEAN!!!) than when they arrived. Thank you for sending them out to do the work on my house."
Dan Sheridan
"My experience with Shore Insulation was very good. They were here when they said they were going to be here.  They had a full crew and worked right through until the job was finished, and they were very clean. The owner was very thorough and explained everything to us. They actually did a little bit more than what they were contracted to do, but we weren't charged for that.  They were very good."
Sal Adamo
"Will, I would to thank you and you staff for the great job on my house last Saturday. Your staff was on time polite efficient and did a great job and left the site clean."
Cliff Wooley
Contact Us
Let our Insulation Experts help you decide the best action plan for your home or business. Call us 1-877-452-6096 or fill out the convenient form below to schedule your free evaluation.


524 Brighton Ave Suite 9
Spring Lake, NJ 07762
 1-877-452-6096
1-732-359-6342
NJ State License #13VH01202100